Cut Crystal Sherry/Wine Glass Jr.Officer Mess w/ Square Knot, Great White Fleet - WWI era
Single cut crystal wine glass used from the Spanish American War, Great White Fleet and WWI era with Jr. Officer Square Knot insignia - Perfect Gift for a Naval Officer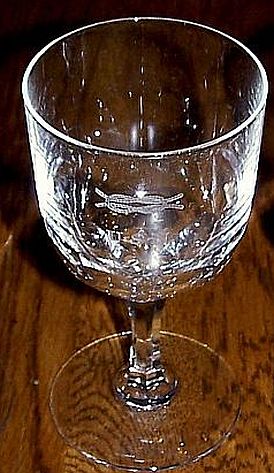 CLICK PHOTO!
Sherry/Wine
3oz 2" wide x 3" high
$125.
Sold!
Call To Order
540 659 6209